Cardi B needs to fire her publicist Patientce, who organized the Offset debacle
December 19, 2018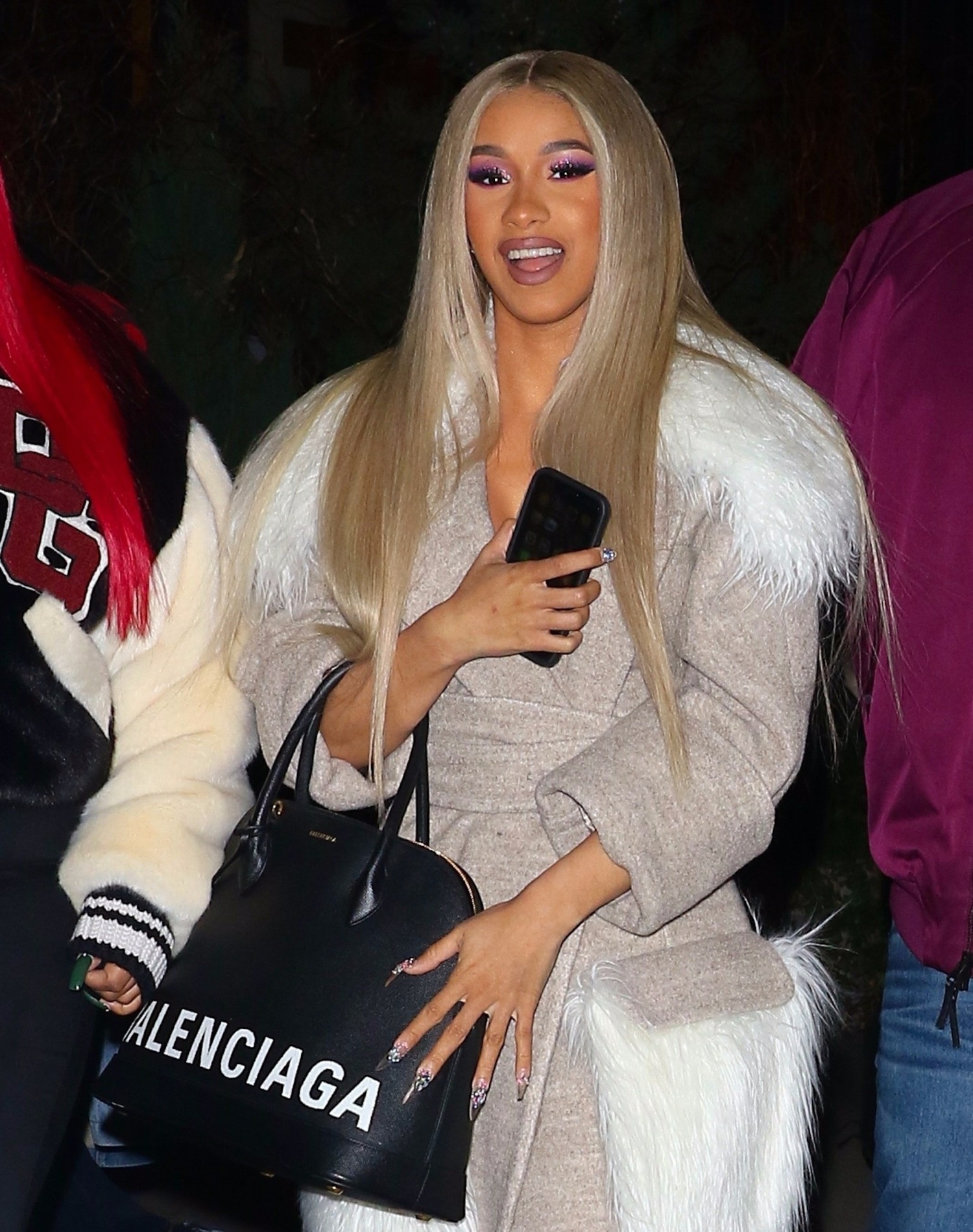 Over the weekend, Cardi B headlined the Rolling Loud concert. That would have been a great story, just one more feather in her cap for her excellent and newsworthy 2018. Unfortunately, Cardi's estranged husband stalked her at her job and decided to come out on stage and try to emotionally manipulate her into taking him back. We talked about all of this yesterday, and honestly, it still upsets me that Offset did that to Cardi and that people are still like "oooh, she should take him back, that's so romantic!" Bullsh-t. What's also really bad about this situation is that Offset coordinated this mess with Cardi's people WITHOUT HER KNOWLEDGE. Cardi's publicist was in on it:
Offset poured his heart out over the weekend, begging Cardi B in the middle of her Rolling Loud concert to take him back, but there's something that surfaced in a video that makes it look like the whole thing was staged, but Cardi is calling BS. As TMZ reported, Offset appeared onstage — seemingly out of nowhere — with a cart of roses that spelled out the words, "Take Me Back Cardi." Seems sincere enough … that is, until you watch this video of Offset making his way to the stage. Look closely at the woman with the red hair. Her name is Patientce, and she's Cardi's P.R. rep. The question … if this were a love ambush, why is Patientce leading the way for Offset?

As improbable as it seems, Cardi insists this was not a WWE-type moment. Sources connected to Cardi say Patientce is way more than a public relations manager — she's family, to both her and Offset. Sources close to both Patientce and Cardi tell TMZ, Patientce strongly believes Cardi is still in love with Offset and does not want to pull the plug on their marriage. She is close to Cardi and Offset, she was sort of a Henry Kissinger (Google it) and brought him onstage to open the door to a reconciliation. We're told Cardi really didn't know Offset was coming onstage and she was clearly very upset, but it was Patientce's way of trying to make things right.
[From TMZ]
Fans on Twitter had already pointed out that Cardi's publicist Patientce was the one to lead Offset on stage, and those fans cited that as "proof" that the whole thing is some kind of set-up and that Offset and Cardi are just doing this for attention. I still don't believe Cardi was in on this at all – I think she had many reasons for ending it with Offset, including his serial infidelity, and now she's stuck in a really f–ked up position where the people around her are trying to convince her to get back together with the toxic douchebag she already tossed aside.
Personally, I think Cardi needs to FIRE EVERYBODY and start again with some people who know what they're doing. But for now, Cardi is trying to keep the peace among her staff, and she made an Instagram Live video defending Patientce, saying "That's my bitch. That's my homie. That's like my big sister, she's not like any other publicist. She's my friend. She has taken my husband and my sister as a client and she has helped us a lot. Yeah, sometimes she does a little bit more, you wanna know why? Because we are a family and she cares about my family. I'm not gonna let y'all drag her. I don't give a f—…I will never let y'all disrespect people this close to me." Oh, Cardi. THIS IS BUSINESS. And your publicist works for you, you don't work for your publicist. She f–ked up and you should fire her.
Embed from Getty Images
Photos courtesy of Getty, Backgrid and WENN.
Source: Read Full Article