Brie Larson's 1st Chance at TV Stardom Was Canceled Before It Ever Aired Due to Her Costar's Tragic Death
December 21, 2021
We all know Brie Larson as the Oscar-winning, superstar actor whose connection to any project raises its profile and prestige. But she began her career as a young kid searching for any opportunity to break into the entertainment industry.
Larson's talent was noticeable early in life; she was cast in a recurring role on a TV show at the age of 11. But the series was short-lived for tragic reasons. Larson didn't stick with TV for long before beginning her ascent to stardom. 
Brie Larson's real name isn't Brie Larson
Larson decided that she wanted to be an actor at the age of six. She even became the youngest student in the history of San Francisco's American Conservatory Theater. Well, she wasn't Brie Larson at the time. She was born Brianne Sidonie Desaulniers, but she decided to change her name after quickly tiring of people mispronouncing her name.
The Sacramento native chose the name Larson for both funny and sentimental reasons. It is the surname of her great-grandmother, as well as the name of her favorite American Girl doll she loved as a kid (Kirsten Larson). 
Larson's first role came in two 1998 episodes of The Tonight Show with Jay Leno. She grew up poor in a single-parent household, but that didn't stop her from pursuing her dream. Over the next two years, Larson had guest roles in four TV shows: To Have & To Hold, Touched by an Angel, Popular, and Then Came You. Larson was supposed to appear in a fifth TV show around that time. But unfortunate circumstances got in the way. 
'Schimmel' never got a chance due to a horrible diagnosis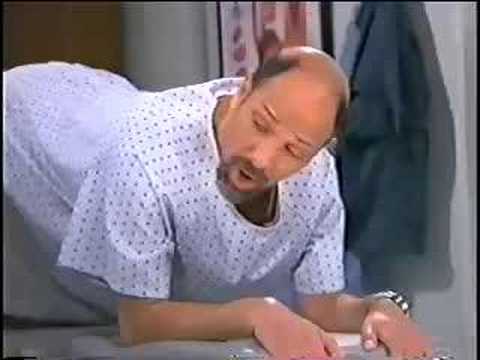 Larson was cast in the Fox sitcom Schimmel, but the comedy series never saw the light of day. The show came from the mind of Robert Schimmel, a stand-up comic who also wrote for In Living Color. Larson was set to play one of his daughters. A Schimmel pilot was shot in 2000, but just a few days after Fox announced the show, Schimmel was diagnosed with non-Hodgkin's lymphoma and given six months to live.
Production understandably stopped while he was in treatment. The comedian managed to beat the odds and made a full recovery. But Fox chose not to move forward with the project. Variety reports that the cancellation came after advertisers were unimpressed by the initial showing. Also, Fox had too many other comedies to work into the schedule.
Unfortunately, Schimmel couldn't avoid death. He passed away in 2010 from injuries stemming from a car accident in Arizona.
How long did Brie Larson's TV career last?
Larson went on to play another comedian's daughter in the Bob Saget show Raising Dad a year later. (A young Kat Dennings served as her sibling on the series.) After Raising Dad was canceled, Larson found small roles in several movies and TV shows.
Her breakout performance came in the Showtime dramedy United States of Tara. She played Kate Gregson, the troubled daughter of the titular character played by Toni Colette. United States of Tara was canceled after three years despite plenty of critical acclaim. 
As good as Larson appeared on the show, her star was on the rise. The next couple of years saw Larson play supporting roles in well-received movies, like 21 Jump Street, Short Term 12, and The Spectacular Now. In 2015, she won the Academy Award for Best Actress for her performance in Room. Now she's a part of the Marvel Cinematic Universe as Captain Marvel. 
Larson hasn't played a TV character since 2014 when she played Rachel, a love interest for Abed in the cult classic Community. It's unlikely that she'll return to television any time soon given her big-screen. But it's possible that she'll show up in one of Marvel's Disney Plus shows if the storyline calls for it. 
Source: Read Full Article