Bella Hadid Wore a Lace Naked Dress to Her Surprise Birthday Party in Brooklyn
October 10, 2022
Bella Hadid turned 26 yesterday (wooooooo), and celebrated with a surprise dinner at Lucali in Brooklyn with friends—including her supermodel sister Gigi Hadid. And naturally, they both looked amazing. Bella stepped out in a lace naked dress and oversized leather jacket, which she paired with tinted glasses and heels: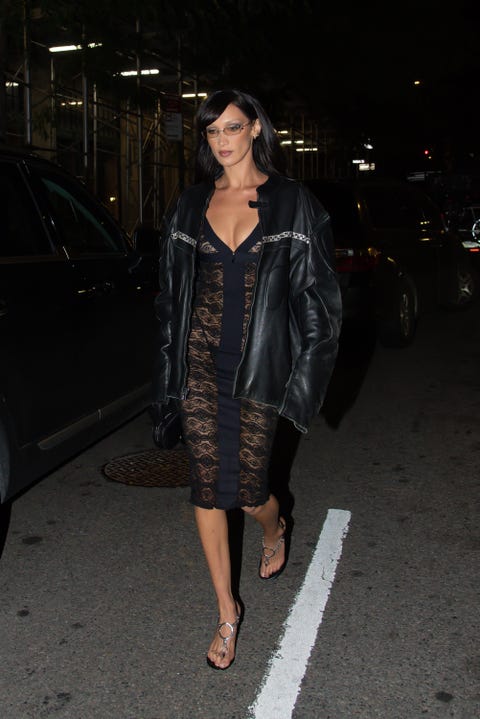 Meanwhile Gigi showed up in a crop-top turtleneck, leather jacket, and denim maxi skirt. A vibe!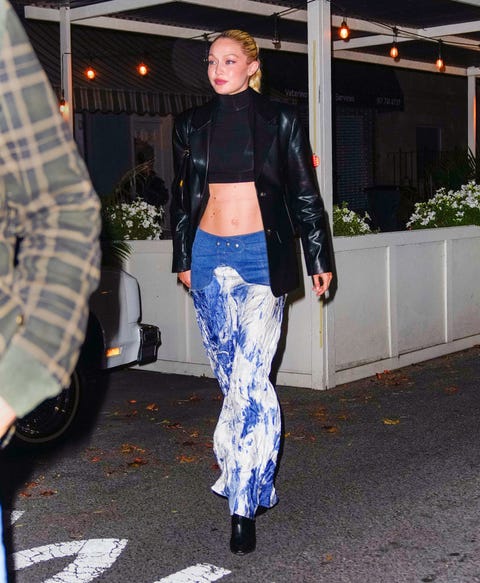 By the way, yep, Bella's boyfriend Marc Kalman was definitely in attendance too: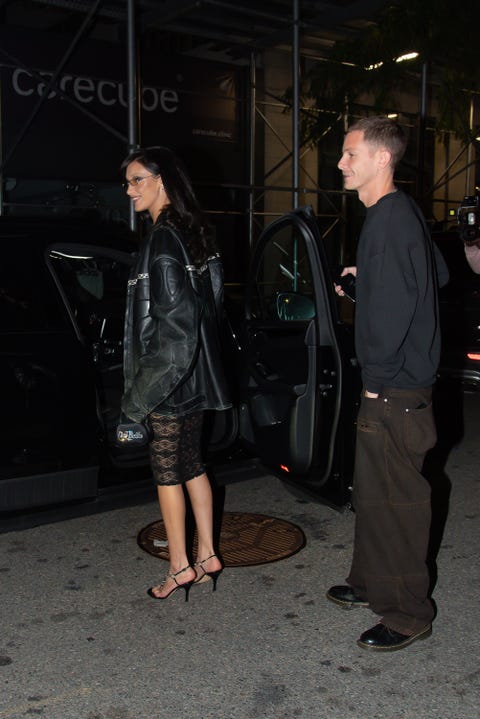 Just a FYI that these two have actually been dating forever. By which I mean since July 2020, lol. They've just done a good job at keeping their relationship extremely low-key.
"They hid it well," a source told Page Six back in 2021 (about a year into their relationship). "If they went out, he would come out first, get the car, and then she would get into the car. They would drive to a location, and he'd drop her off but not get out and go park the car. They were very diligent about not being seen on a public street at the same time."
More recently, a source told Hollywood Life that "Bella is used to dating men who are well known in the public eye. But she's loving the fact that Marc is more low-key and behind the scenes than her previous boyfriends. She always has so much going on and so does he. But that allows them to miss each other more often and they cherish the time they do get to spend together. They work really great together."
Love to hear it! Now, off to buy an over-sized leather jacket for fall.
Source: Read Full Article