Adam Sandler's black eye story is typical of injuries at this age
June 8, 2022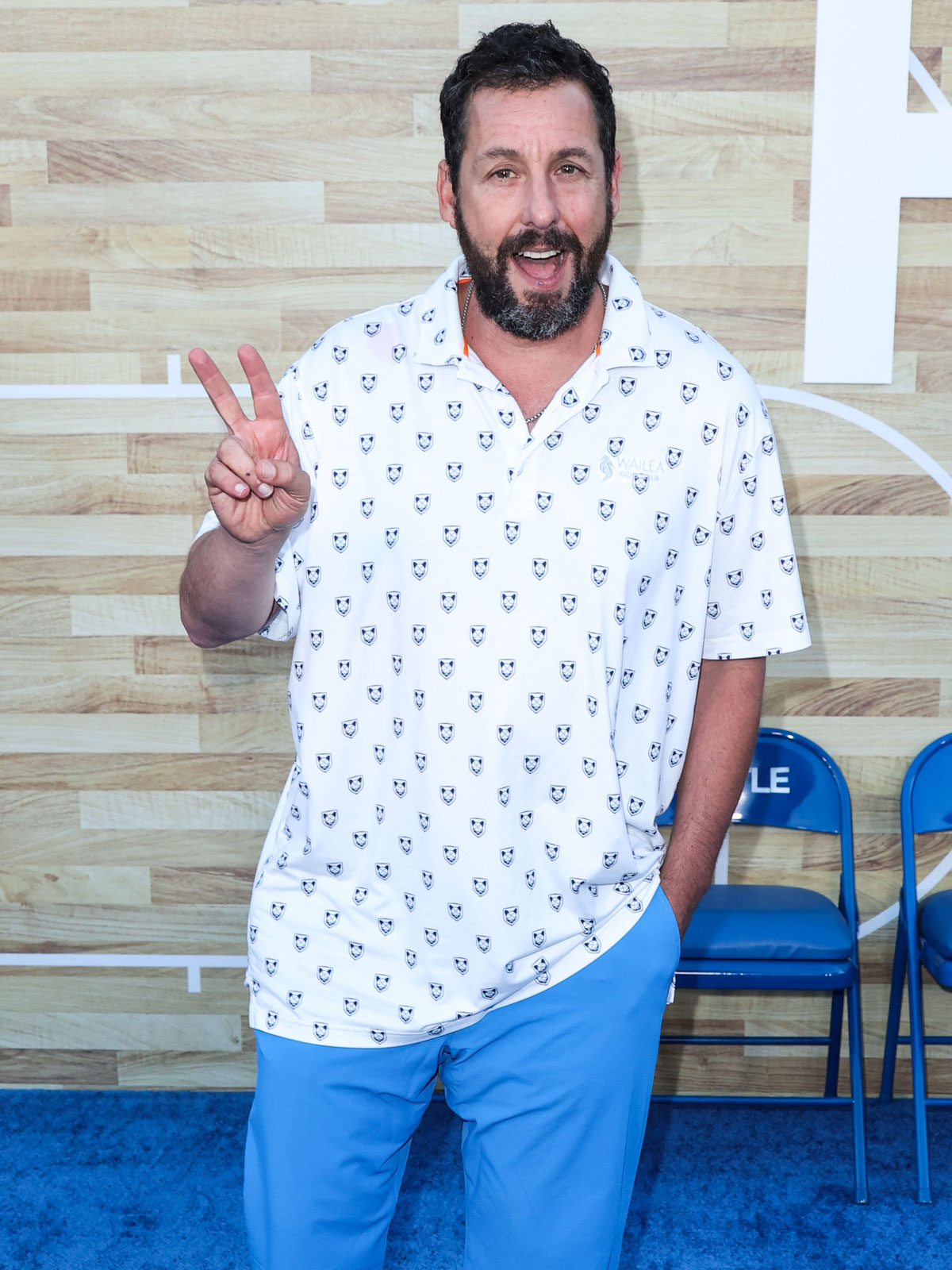 When I say "this age" I mean "my age" OK? So no shade is intended with that title whatsoever. Adam Sandler was on The Tonight Show this week to promote his new Netflix movie, Hustle, which is based on a true story. He plays a basketball scout for the 76ers. His character is married to Queen Latifah and it also stars Spanish NBA basketball player Juancho Hernangómez. It looks like an inspirational sports movie and is out now on Netflix. Sandler was sporting a partial black eye, which he explained. He told Fallon the story about how he got the injury, from too-tight sheets on his bed.
"I had an accident, everybody," Sandler said. "Everything's all right, but I wish it was a good story — it's pathetic."

Sandler explained how he got into bed and the sheets were tucked in too tightly. When he tried to kick them loose with his feet, he forgot his iPhone was on his lap. The phone went flying in the air and ended up splitting the skin just beneath his eye. It occurred at 4 a.m. so instead of getting up to take care it, he just went to sleep.

"I was bleeding terribly," Sandler explained. "I mean, I thought it was pitch black in the room, and I feel wetness and I tricked myself. I go, 'This is probably just thick tears.' … I didn't want to get up, you know, because I was tired. And I was like, 'Ah, we'll fix that later.'"

When he eventually woke up, he was shocked by how bad the injury really was.

"I woke up, it was horrible," Sandler recalled, "It was bleeding all over it was gushing still and there was blood on the bed and all that stuff. So I said, 'I've got to get this fixed.' So I went to the Apple Store."
[From Yahoo!]
Adam Sandler cracks me up so much in interviews. His movies aren't typically as funny as he is, but he's a pro. The rest of the interview was funny and clever. He said he has to do ten more Netflix movies to pay for his daughters' recent Bat Mitzvah and sweet sixteen parties. He also claimed one of them complained about a boring Bat Mitzvah for a friend where their grandmother sang karaoke. The grandmother ended up being Barbra Streisand! He must have been joking about that but I half believe it.
I love working out and take a dance or spin class most days. I also hike a lot. Whenever I get an injury it's from something stupid like getting out of bed or trying to put groceries in my car. The bruises on my legs are from walking into things. I once had a giant scratch on my bicep that looked like someone attacked me. It was from trying to put on a shirt. This is such a random and believable accident that Sandler described!
Here's that clip:

LeBron is the co-producer with Adam!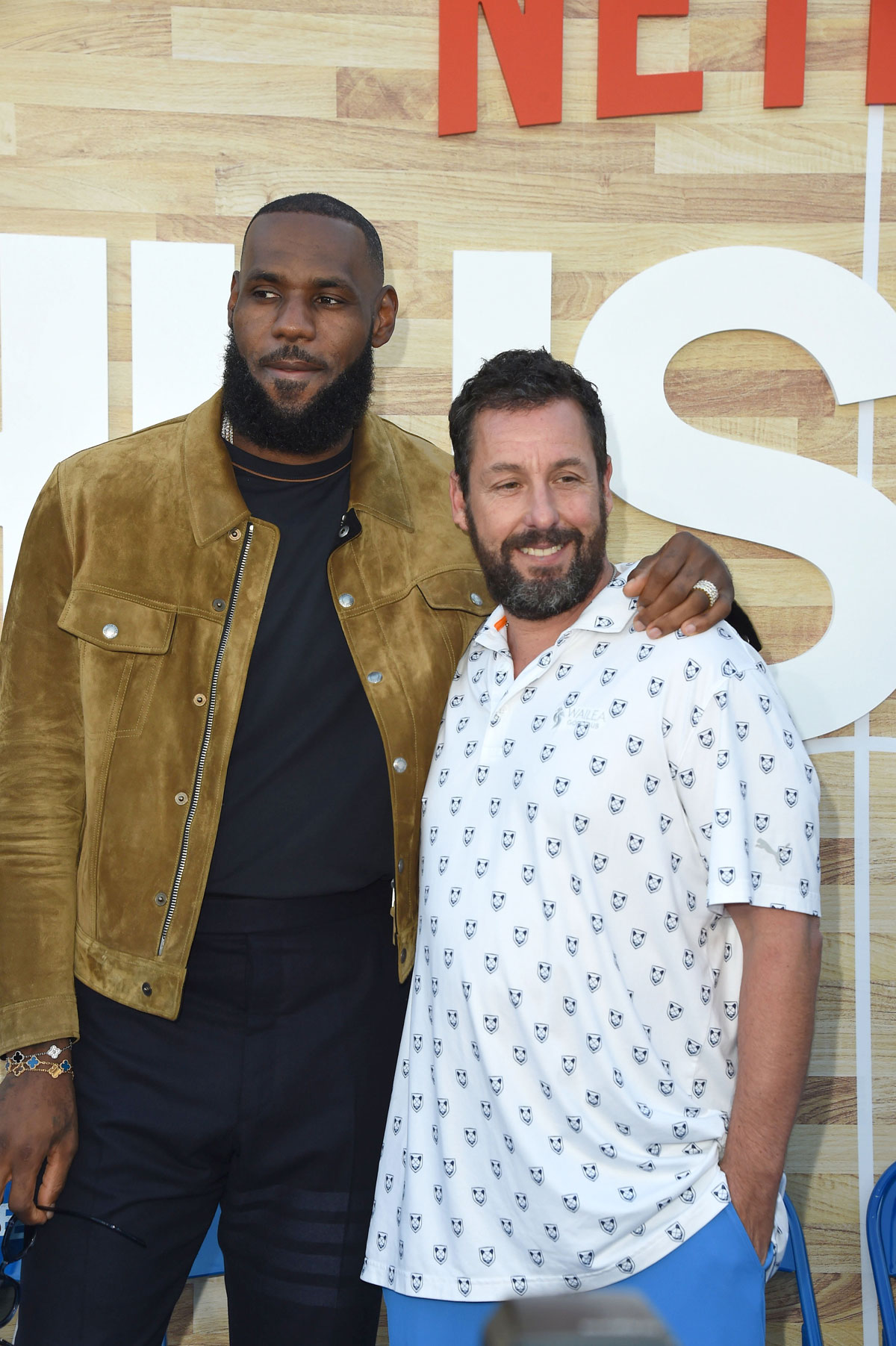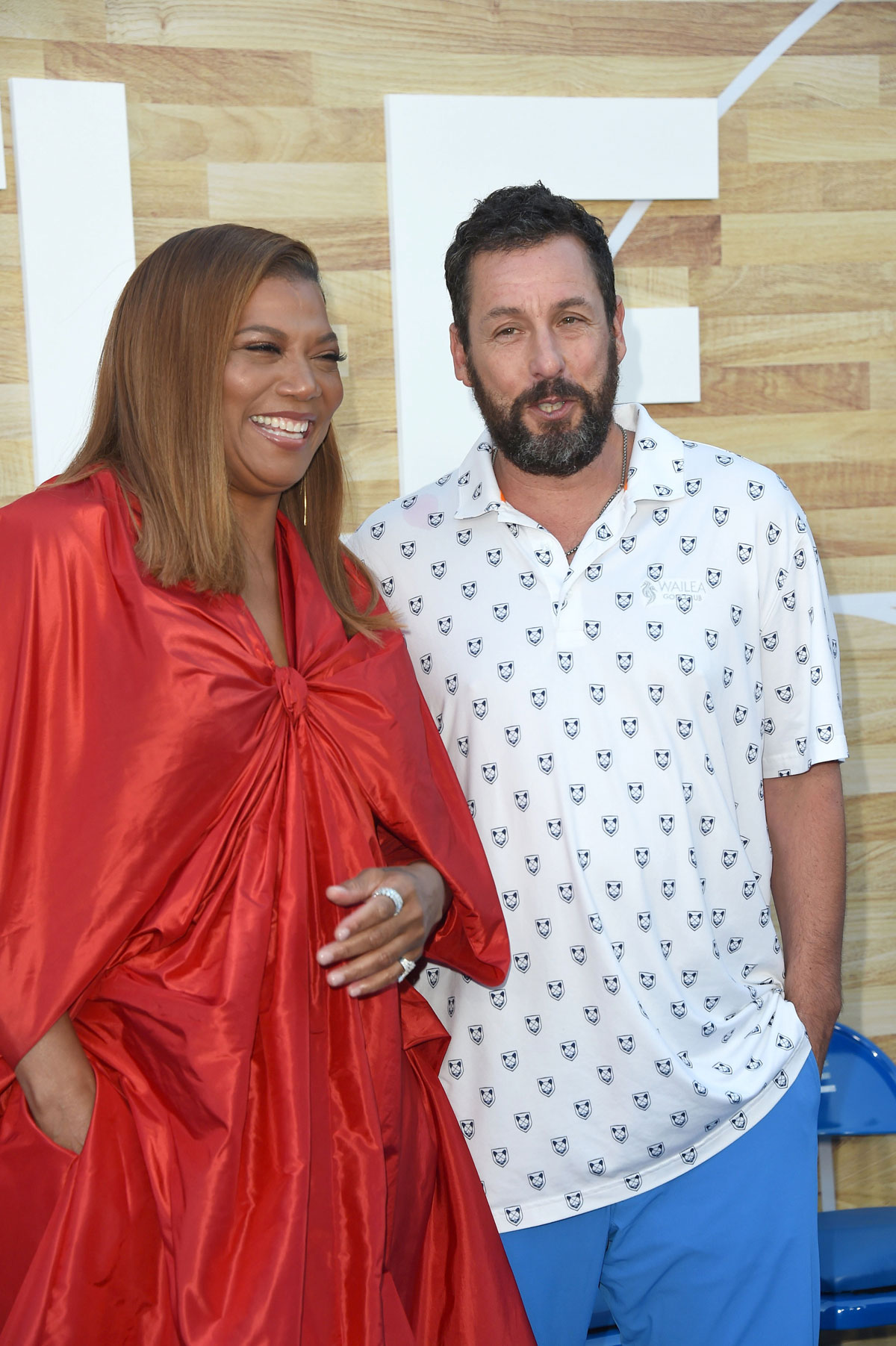 Source: Read Full Article