A Very Hungover Chrissy Teigen and John Legend Made It to Critics' Choice: "This Was a Huge Mistake"
January 14, 2019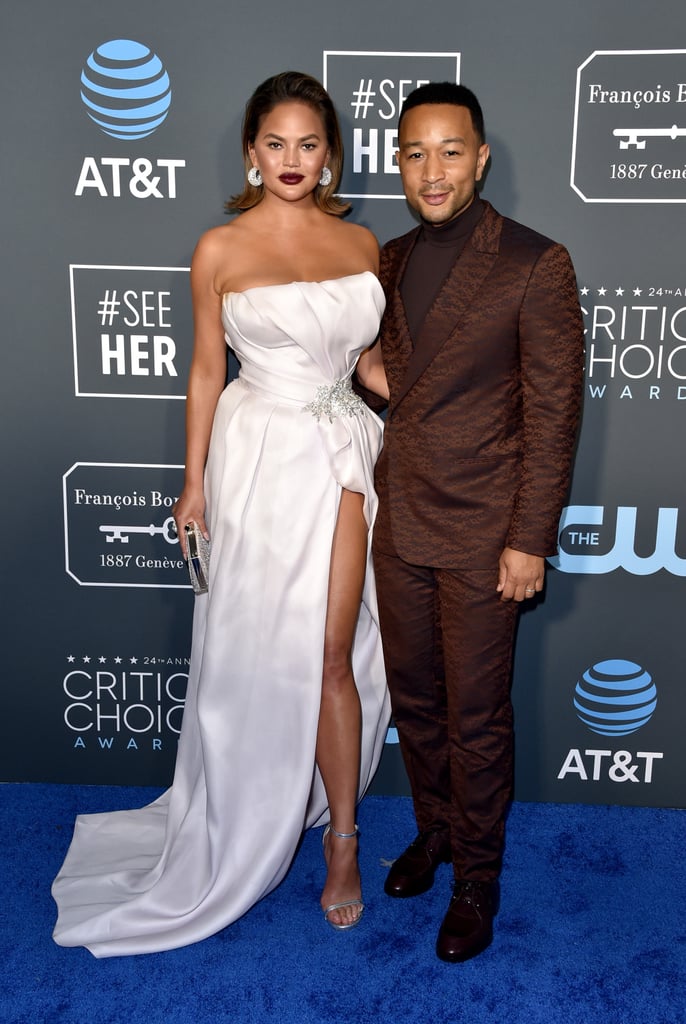 It's a feeling we all know far too well: you agree to plans in advance, and when the time finally comes, you're filled with deep regret. Chrissy Teigen and John Legend dealt with a heavy dose of said regret during Sunday night's Critics' Choice Awards. While many of us nursed our weekend hangovers on the couch alongside a big bottle of Gatorade, Chrissy and John got back into their finery and faced the wrath of the previous night's festivities on the red carpet. Just hours prior, the duo celebrated John's 40th birthday with a star-studded Casino Royale party.
Ahead of Sunday night's show, Chrissy shared hilarious videos noting that "this was a huge mistake." "Why oh why god did I agree to the people or critics choice whatever it is the night after John's party this was a big mistake huge yes this is a fancy problem," she wrote, also sharing a video of John watching the Eagles vs. Saints football game. John is nominated for best actor in a movie made for TV or limited series for his role in Jesus Christ Superstar Live in Concert. We have to say, for someone who was probably in need of a Glacier Freeze Gatorade, Chrissy looked stunning! See photos from John and Chrissy's night out ahead.
Source: Read Full Article