This Moisturizer Saves My Skin From Rosacea Flare-Ups Like No Other
May 2, 2023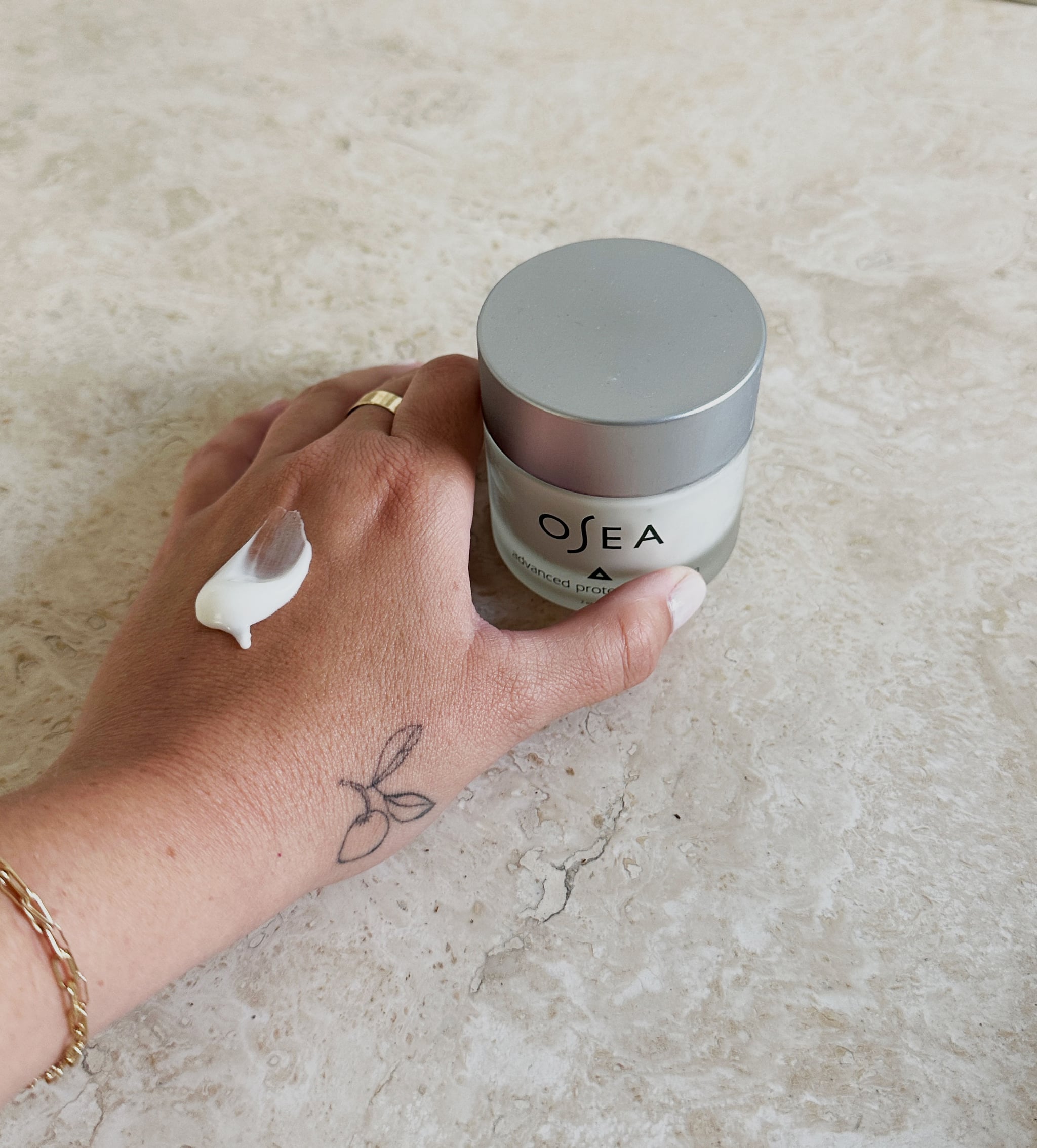 There are a lot of good things that come with getting older, like a more fully developed sense of self and (hopefully) a higher net worth. However, aging also comes with some not-so-great aspects, such as hormonal changes and skin laxity. I recently found out that it's possible to, completely out of the blue, develop rosacea in your 30s, even if you've never had to contend with acne or sensitive skin. Fun!
So when I started experiencing these acne-style breakouts all over my cheeks a few months ago, I was rather stumped. I tried my go-to spot treatments and detoxifying face masks, only to find my skin still irritated. The breakouts would eventually go away on their own after about 10 days, but having never been someone with acne issues in the past, I was concerned. So I went to my dermatologist, who diagnosed me with papulopustular rosacea — one of four types of rosacea — which is often misdiagnosed as acne and presents as red bumps and puss-filled blemishes. Again, so fun.
Beyond a daily application of a medicated cream called Soolantra, my derm explained that the most important things to do to prevent rosacea flare-ups are protecting my skin's moisture barrier and staying away from harsh active ingredients like acids and retinol. After only a few uses, I could tell the Soolantra cream wasn't the most hydrating on its own and I'd need to supplement with an ultranourishing face cream to keep my moisture barrier intact.
This is when I turned to one of my already most-loved products, the Osea Malibu Advanced Protection Cream ($108) — and the thick, lipid-rich formula hasn't let me down. Keep reading for my full review of the moisturizer and how I use it in my routine to minimize rosacea flare-ups.
About the Osea Malibu Advanced Protection Cream
The Osea face moisturizer can be used on any skin type but is best for dry and sensitive skin.
It features bidens pilosa extract, a vegan retinol alternative, to reduce fine lines and wrinkles while promoting a more even complexion.
Undaria seaweed replenishes the skin's moisture barrier; exopolysaccharide, a marine extract, soothes and softens skin; and DPHP, a plant-derived amino acid, firms skin.
The moisture barrier gets even more support from a biomimetic lipid complex, which increases skin hydration.
The Advanced Protection Cream is fragrance free but has a light natural scent akin to lemongrass.
Like all of Osea's products, the cream is vegan, cruelty free, clean, and sustainably packaged.
What I Like About the Osea Malibu Advanced Protection Cream
What I like most about the Advanced Protection cream is that it works, full stop. You can see from the photo on the left how broken out my skin is versus the photo on the right after having incorporated the medicated cream and the Osea cream into my routine. Honestly, the results really speak for themselves.
When it comes to the technical aspects of the cream, I think the combination is really smart. A lot of products these days try to address too many things all at once and sometimes combine ingredients that maybe shouldn't be combined (think: vitamin C and an AHA). I've found that keeping things minimal and focused leads to the best results for my skin. This is exactly what the Advanced Protection Cream does: it hones in on strengthening the moisture barrier and employs ingredients that all work toward that goal.
As someone who grew up swimming in the ocean nearly every day and has seen how healing it can be, I'm just a sucker for a brand that capitalizes on these natural resources. Osea uses four types of seaweeds in its products, each with different benefits, which I love to see — not to mention the brand is Climate Neutral certified and Ocean Positive verified. This all just goes to say, I already love the product for its efficacy, and these details make me love it more.
How to Use the Osea Malibu Advanced Protection Cream
The brand says to use it morning and night over your preferred serum — I personally find it a bit too heavy for a daytime moisturizer and stick to using it at night. I'll note that a little of this cream goes a long way and that it takes a minute or two to actually sink in. In fact, it kind of turns whiter and more intense as you rub it in before finally sinking in without a cast. I don't mind this, as it gives me an excuse to give myself a nice long facial massage before bed and I am one of those people who prefers to go to sleep feeling like my face is slathered with moisture. So if you don't like a "thicc" nighttime moisturizer, this likely isn't for you.
Is the Osea Malibu Advanced Protection Cream Worth the Splurge?
Yes, $100+ is a lot to shell out for one product. However, when that product undeniably works and gives you results, IMO, it's worth every penny. It also should be noted that an extra-heavy face cream perhaps isn't for everyone. If you prefer a lighter feel or have very oily skin, this cream might not be right for you. But if you are like me and need some serious hydration and want to reap the antiaging benefits, I can't recommend the Advanced Protection Cream enough.
Rating: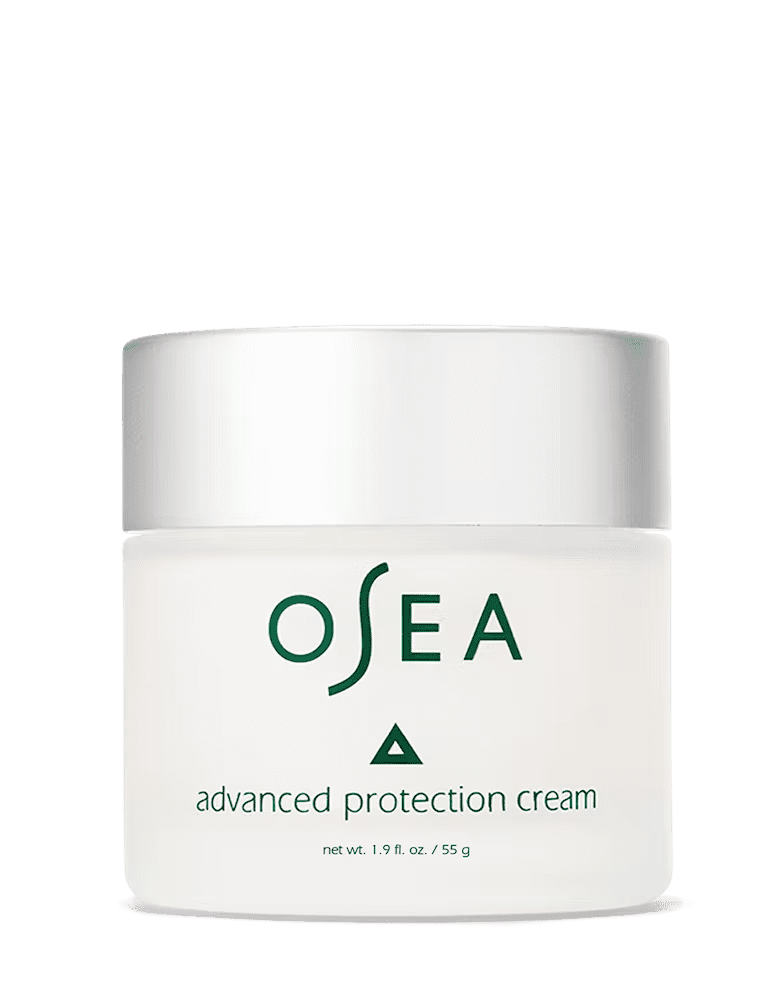 Source: Read Full Article