This Lotion Bar Was a Game-Changer For My Dry Skin
October 21, 2022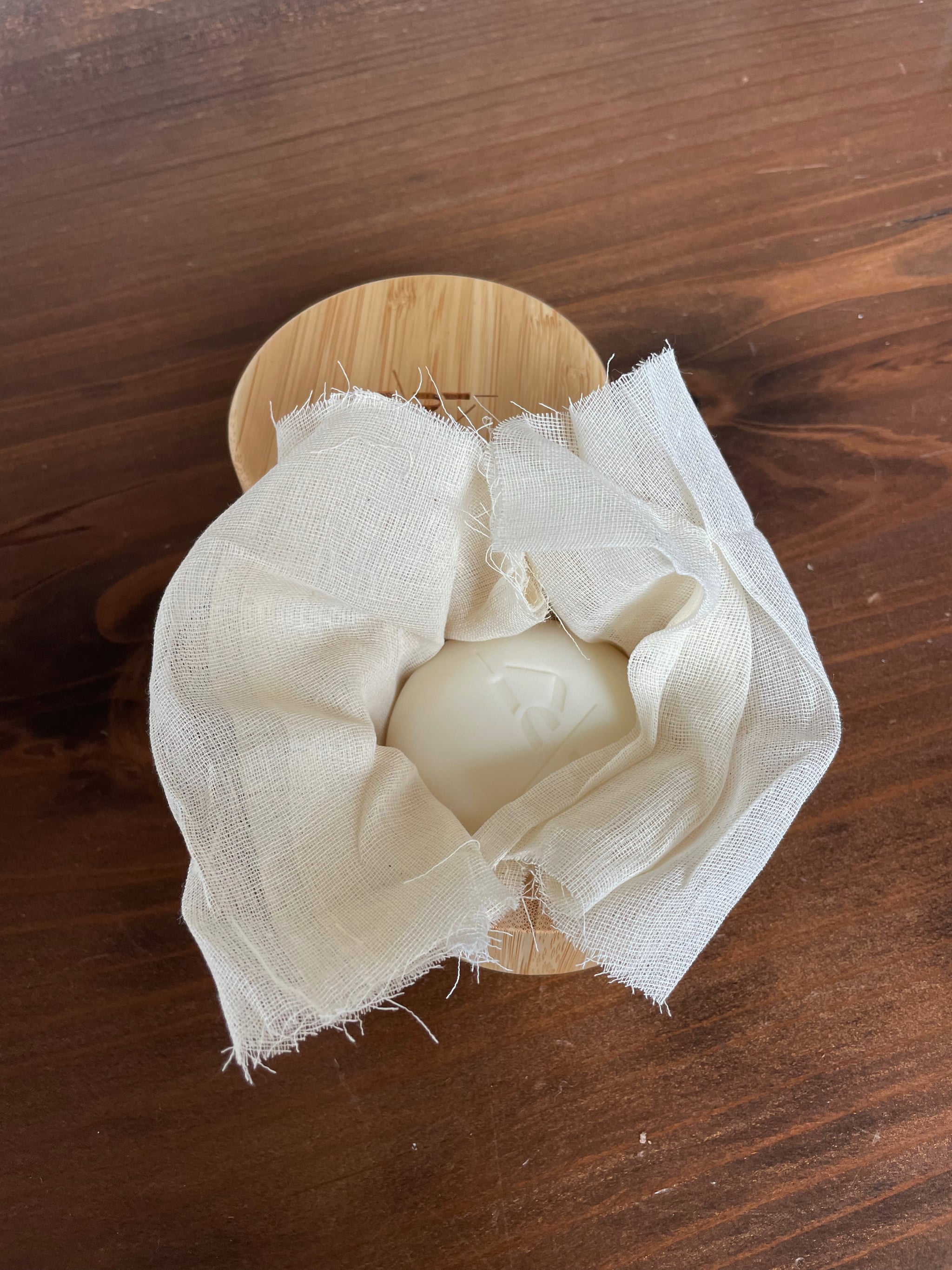 The Kate McLeod Body Stone is a hydrating solid lotion bar.
The product has over 2,400 five-star reviews on Google.
Our editor tested the product and is sharing her results.
I am not someone who skips out on moisturizing. I have extremely dry skin, and I never miss an opportunity to lotion up. I apply body lotion after every shower (which happens twice a day), moisturize my hands roughly 10 times a day, and let's not even get into how often I apply cream to my feet. All this to say, I've had a lot of experience testing out different hydrating products, and not just any old moisturizer makes the cut. So, imagine my surprise when I recently tried out a lotion bar (yes, a bar of lotion) and realized it was one of my favorite products . . . maybe ever.
The Kate McLeod Daily Stone Starter ($45) is a 3.5oz solid lotion bar that comes housed in a beautiful reusable bamboo canister. The bar itself is made with cocoa butter, base oils like almond oil and avocado oil, and pure essential oils rose, frankincense, and neroli. The Daily Stone has a light floral scent, but Kate McLeod offers other versions of the product that come in everything from unscented to earthy to woody.
When I first decided to try out the stone, I'll admit I didn't have high hopes. Although the product has over 2,500 five-star reviews on Google, I'm not what you'd call a "fan" of bar products. I don't like bar soap and you'd never catch me using bar shampoo, so I wasn't sure bar lotion would be my thing, either.
Once I actually received the Body Stone in the mail, I had become a little more excited to test it out, but I was still weary. Because it looked so similar to a bar of soap, I was worried that it wouldn't glide across my skin and that it would leave a funky residue behind. I also had no idea whether or not it would actually be moisturizing.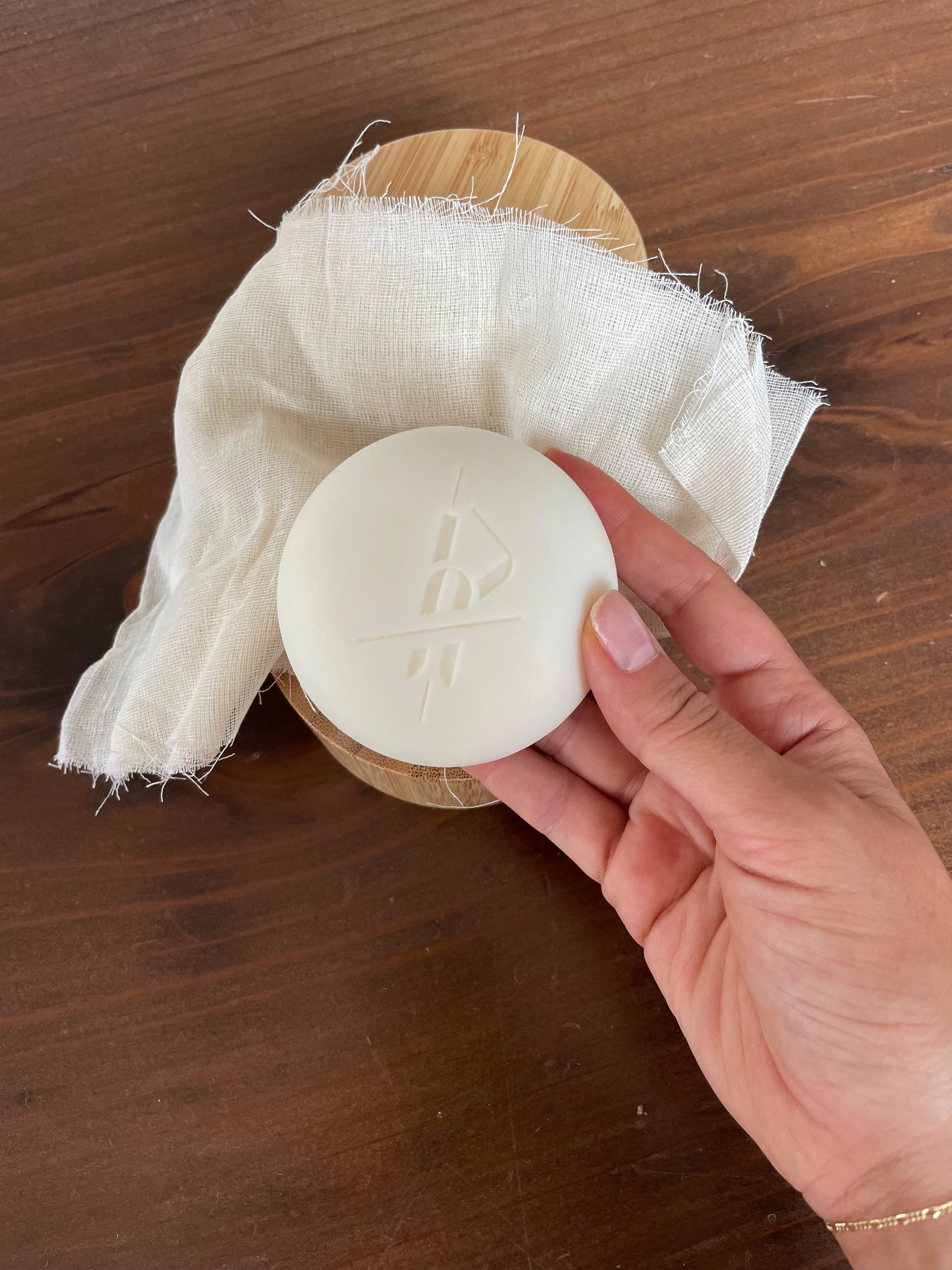 As directed by an info card that came with the product, I tested it out for the first time on warm skin directly after a hot shower. I took the body stone and warmed it in my hands, and then I glided it across different areas of my body, starting with my legs. After rubbing the stone onto each body part, I massaged the leftover product into my skin.
The first thing I noticed was how easily it glided across my skin — it was smooth, it wasn't sticky, and it didn't leave behind any residue. I also loved the smell, which I could tell was floral, but it was light enough that it wasn't overpowering for my sensitive nose. After a few seconds, the product absorbed into my skin completely, but it left behind a soft glow.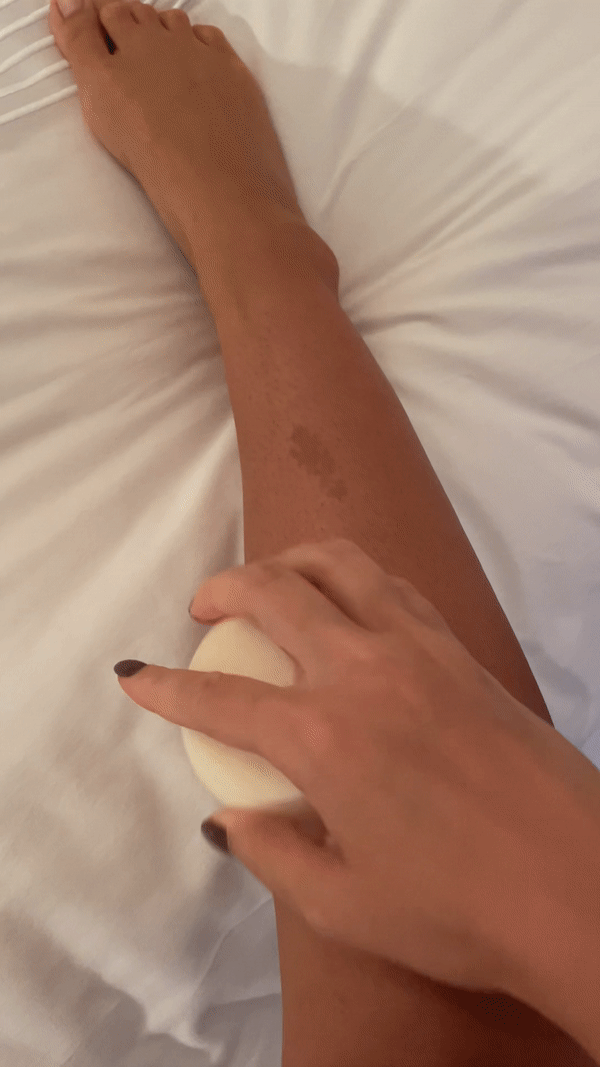 I got dressed just a few minutes after applying, and I had no issue with greasiness or the product transferring onto my clothes. Plus, I've noticed in the past that after wearing jeans all day, I typically have a few dry areas on my shins and legs, but when I stripped down in preparation for my night-time shower, I noticed that my skin still had the same soft feel it had earlier in the morning.
The daily application of my body moisturizer through this stone has become almost like a ritual to me, and it's something I enjoy doing twice a day. I've only been using it for a few weeks, but it's found a permanent spot in my body-care routine. I also recently traveled to New York for a week, and packing this product meant I was able to worry about one less liquid item in my suitcase. It also helped keep my skin hydrated despite the New York weather giving it a run for its money.
I've only been using it for a few weeks, so the only thing I can't speak to is how long the product will last, but based on the reviews I've read it seems as though one bar lasts roughly 3 months, which is roughly the same time a bottle of body lotion lasts for me.
I've been enjoying this product so much that I'm already planning on gifting it to my mom and a few of my girlfriends for the holidays, because I have no doubt they're going to fall in love with it just like I did.
Rating: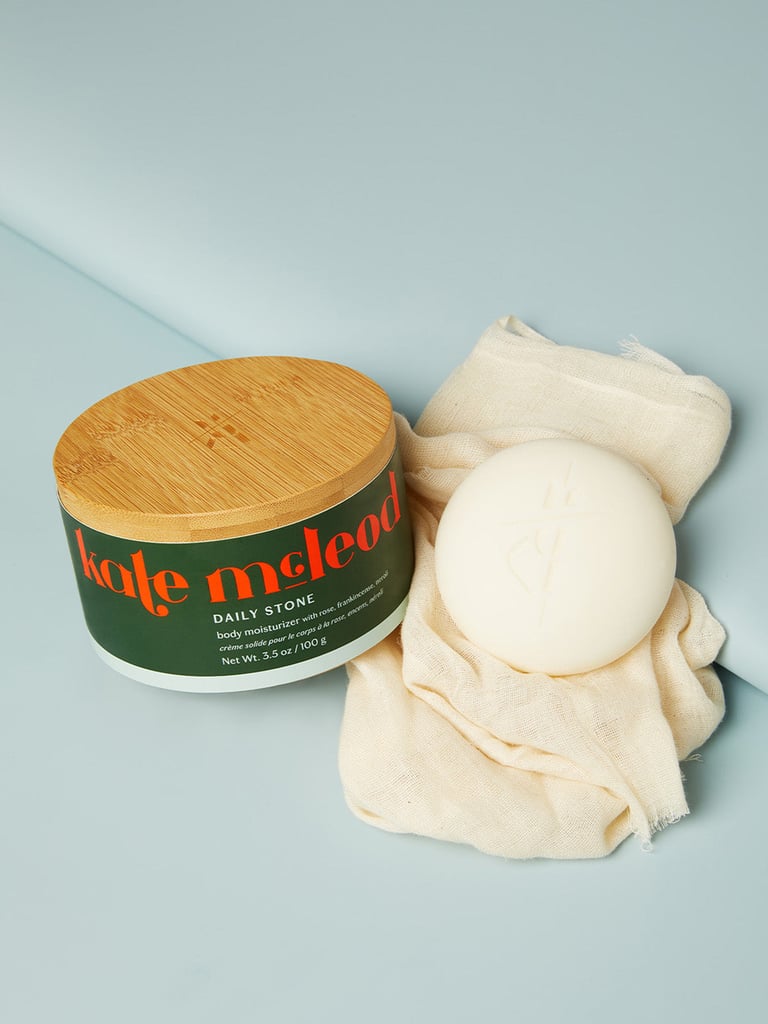 Source: Read Full Article