It's Finally Here: Your First Look at Selena Gomez's Rare Beauty Makeup Collection
August 31, 2020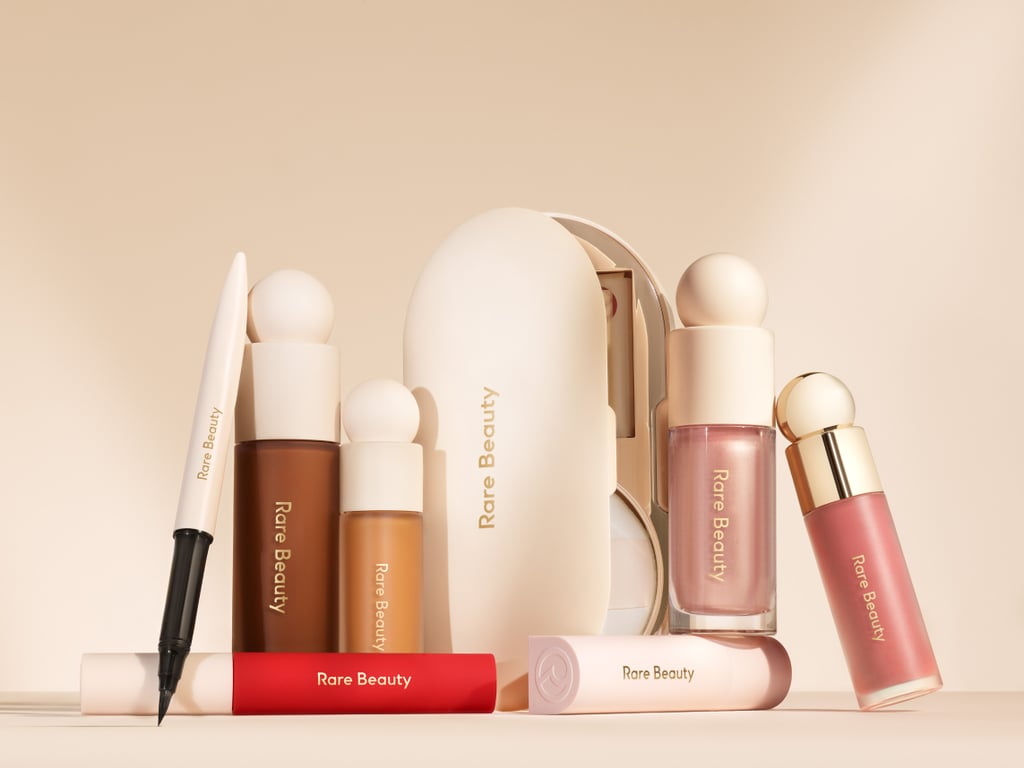 It's Finally Here: Your First Look at Selena Gomez's Rare Beauty Makeup Collection

The moment we've all been waiting for since, well, February is finally here — we got a peek at the products in Selena Gomez's new cosmetics line, Rare Beauty. If you've been following along since the beginning, you know that Gomez has kept her cards close to her chest and disclosed very few details about her new line of products. In the months leading up to the official launch on Sept. 3 at Sephora, all we knew is that Rare Beauty would include 48 shades of foundation and concealer, and judging by the selfies Gomez has shared, eyeliner and bold red lip. That was it, until now.
Now, we have your first-look at the products included in the Rare Beauty debut collection, which includes lipsticks, liquid blush, eyeliner, brow pencils, a diverse range of foundation and concealer shades, and more. All of the products are in minimalist packaging with "Rare Beauty" written in gold letters on the side.
In her caption on Instagram, Gomez confirmed this new launch has been a long-time in the making: "I've been working on @rarebeauty for two years now, it's something I'm really proud of -can't believe I finally get to share it with you. Coming THIS Thursday, September 3rd, at 12AM ET."
Keep scrolling to see more shots of the Rare Beauty makeup collection.
Source: Read Full Article