Justin Bieber Now Sleeps In A Hyperbaric Oxygen Chamber In Between Posting Pics Of 'Lover' Hailey
March 26, 2019
The night time is the right time to show off your husband's intense new sleeping routine.
On Sunday, Justin Bieber handed off his phone to his wife Hailey Bieber so she could document the pop superstar sound asleep inside his new portable hyperbaric therapy tube!
Mrs. Bieber took to her hubby's Instagram Stories to post the photo, showing the 25-year-old curled up inside the futuristic looking machine that has been proven effective for use on people who suffer from PTSD.
Signing the pic "wifey," so fans know exactly who stands over the singer at night, the 22-year-old shared: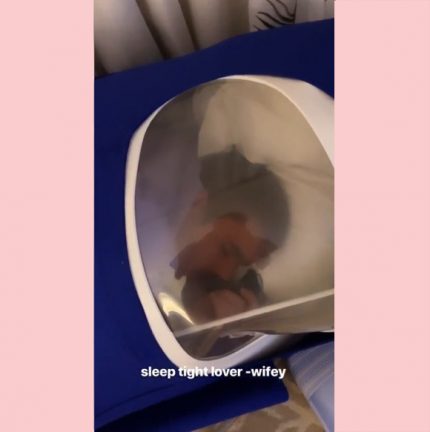 Cozy!
Beibs was reportedly renting the tube at his suite at the Montage hotel. Not only is the machine not cheap — costing about $820 per month to rent, plus shipping and deposit — a doctor's prescription is required for both purchase and rental.
According to Logan Poudel of California-based OxyHealth Santa Fe Spring, the tube "increases the amount of oxygen in the body by double within an hour, which reduces inflammation in the body, including the muscles, joints and brain." He explained:
"Often the people who sleep in them are NFL players. It makes it painless to finally sleep once the pressure is formed. One hour in the unit at pressure is the equivalent of a three-hour nap. So those suffering insomnia due to PTSD or stress finally get to rest and decompress."
And no one needs to decompress more than the Sorry performer.
As we know, the pic comes on the heels of Biebs opening up about seeking treatment for his depression. He recently told fans on his Instagram that he was "just feeling super disconnected and weird" lately, insisting that he's "not worried" because he "always bounce back," but "just wanted to reach out and ask for your guys to pray for me."
In a more recent post, Justin said he was holding off on making new music so he could focus on the deep-rooted issues that are affecting his mental health — not just so he could be the best performer for his fans, but so he could be the best husband to Hailey.
Because, in case you forgot, the Canadian artist only has eyes for his wife… as evidenced by a handful of sensual bedside snaps he shared of her on Monday.
Showing his wife lounging in bed wearing only a white tank top, sexy undies, and a necklace from his Drew House brand, Biebs shared on his Stories: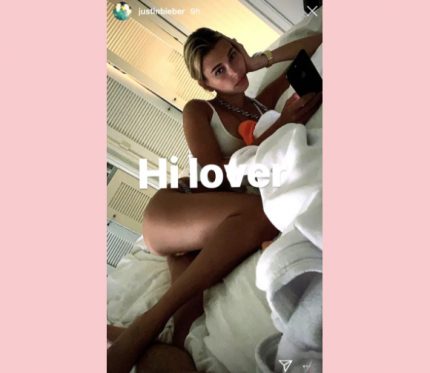 The singer couldn't help but post another pic of Hailey on his actual IG page, in which he also made a very tiny cameo: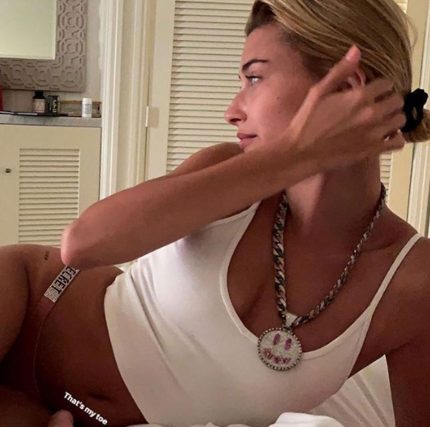 In case you can't read it, Bieber wrote at the bottom left corner of the snap, "That's my toe."
Looks like all that therapy has made these two closer than ever.
Source: Read Full Article